An introduction to the administrative, executive, and management roles conducted in ministry that provides success, good discipline, and order of a church organization. The execution of the work in ministry must be conducted adeptly, concisely, and with the wisdom of God for this great work.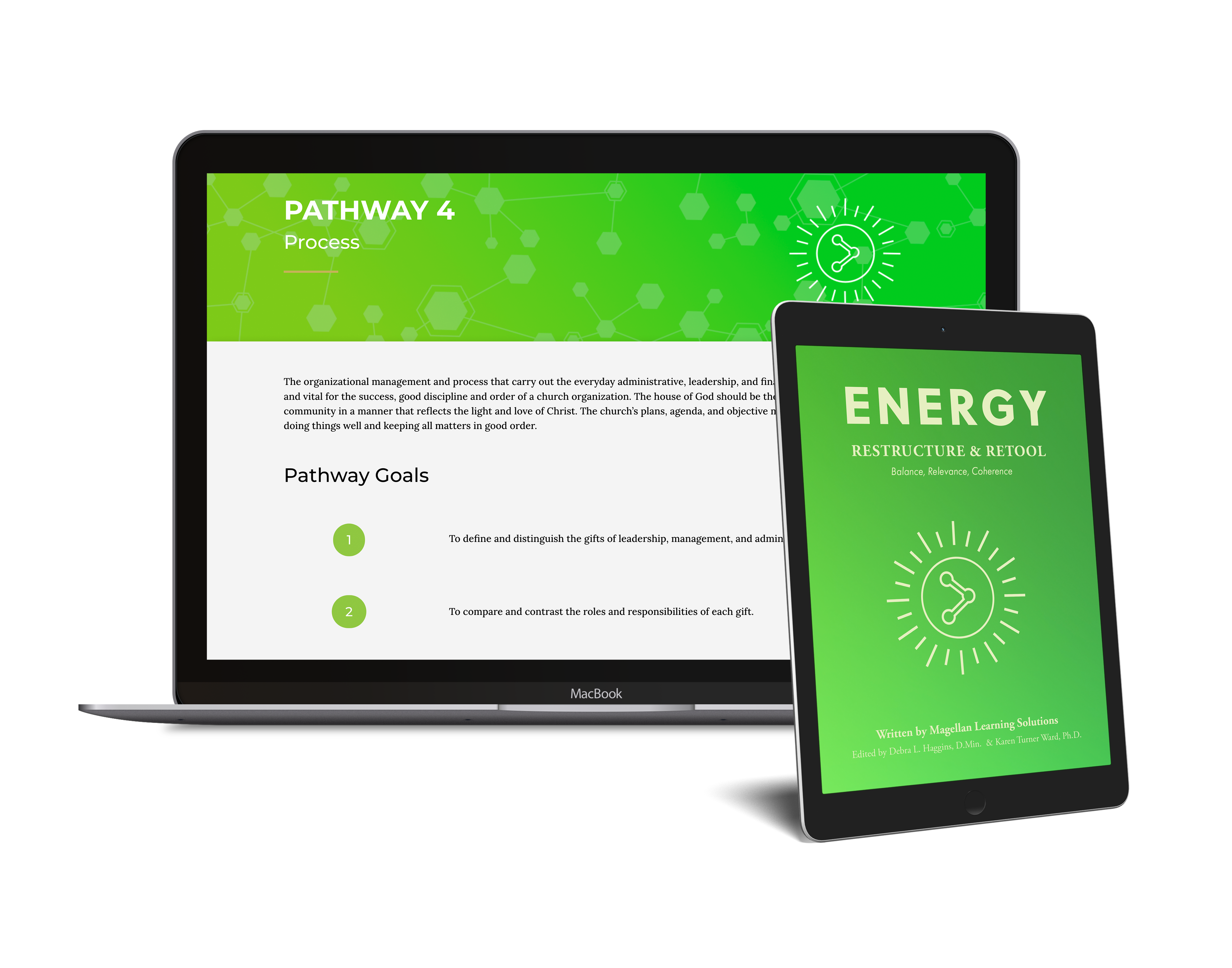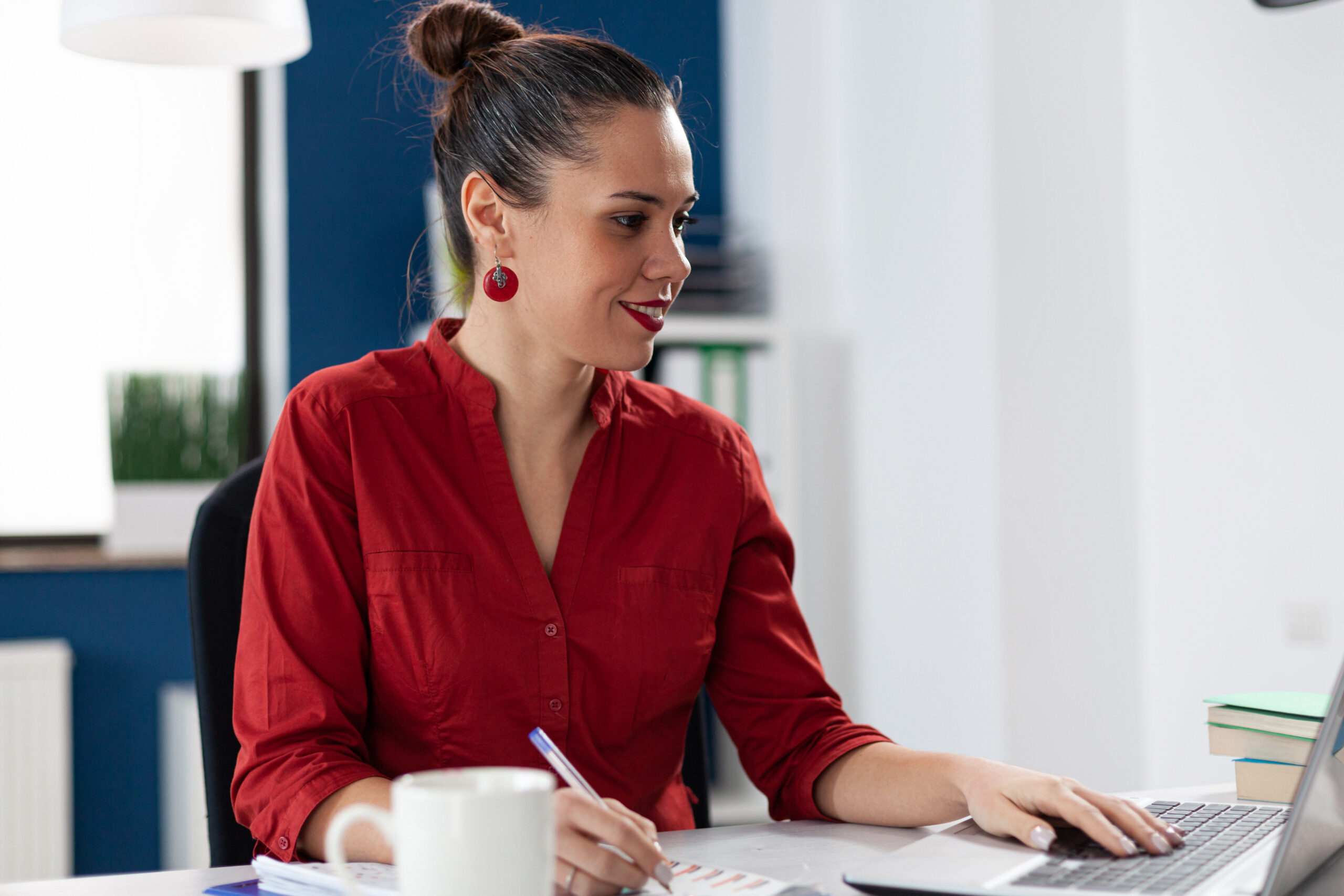 Format: Readings, Videos, Podcasts, Exercises, Quizzes...
eBook: Energy: Restructure & Retool
Questions Answered
in Pathway 4: Process
What are the right steps to take to be successful in ministry?
How does an individual lead a church organization in a crisis?
What are the key elements of a connected congregation?
Week 1: Leadership, Management, and Administration
The purpose of this week's lesson is to learn to select the right leaders to serve, recognize a formal and informal process for administrative practices, and learn giftedness in leadership.  
Week 2: Roles and Responsibilities 
This week you will learn what it means to know the right qualifications needed for work assignments in ministry. You will also learn what it means to lead in the midst of a crisis or conflict. Finally, you will learn to look for resolutions when problems arise. 
Week 3: Power, Authority, and Influence
The lessons this week will teach you to lead in ministry unselfishly, walk in a spirit of humility, and how  you, as a leader, can carry influence that impacts an entire church organization.
Week 4: Major Management Arteries of the Church and Congregational Life 
There are three goals this week. First, you will understand the heartbeat of ministry and the connected parts to flow in sync with the leadership. Second, you will learn to capture the view of an excellent spirit in servanthood. Lastly, you will learn to know the posture of accepting the mantle of leadership in humility.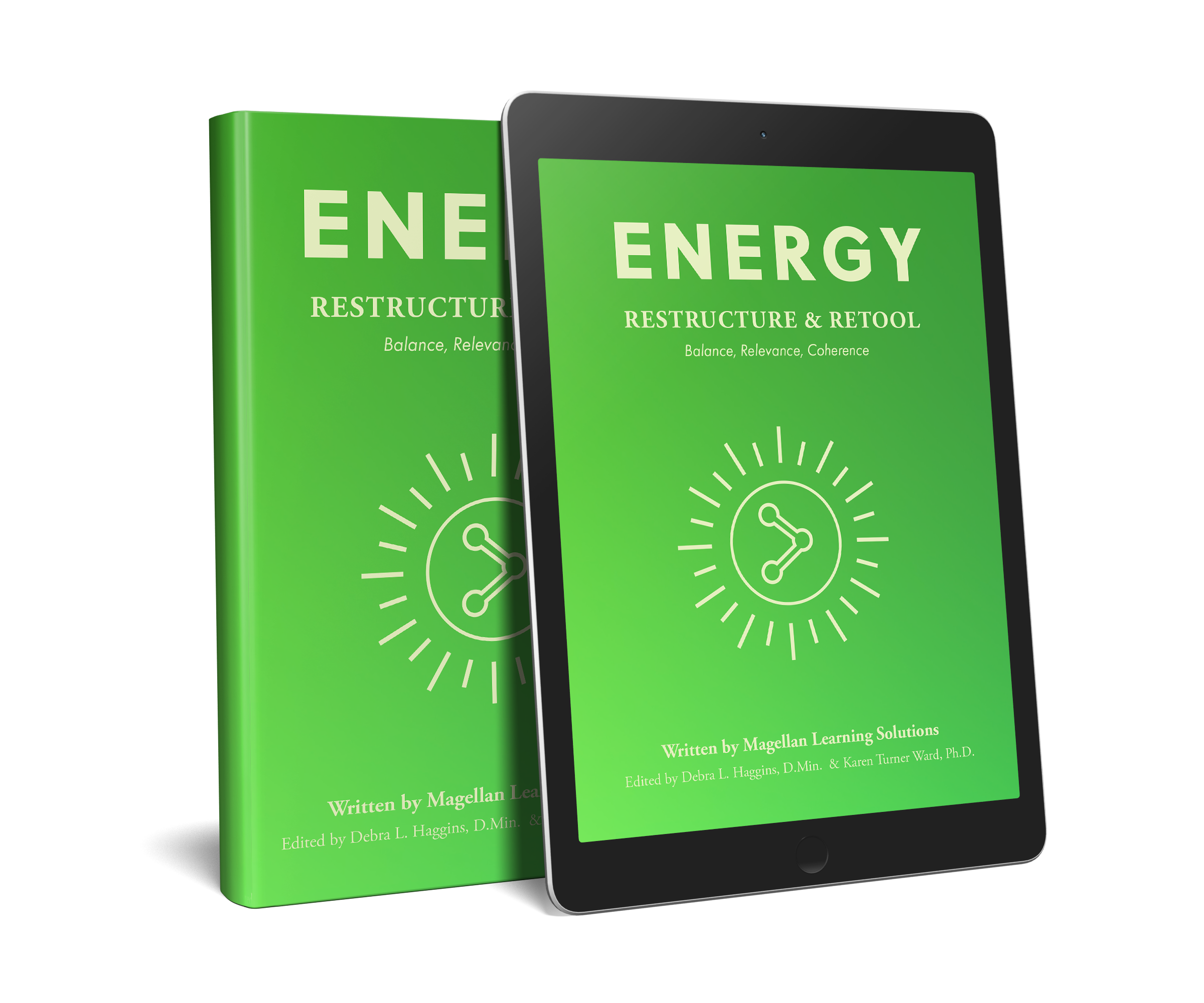 Included with the purchase
of this course
Energy: Restructure & Retool
Balance, Relevance, Coherence
Book Description:
The church is built on a sure foundation, the solid rock of Christ. On this foundation comes the management, leadership, and administrative processes to keep the church moving adeptly and in order. Every gift, talent, and skill-set that is in the minds and hands of others is used to glorify the work of God, in the house of God. All are not given the same entitlement and share of responsibilities for kingdom work, the Bible says, "and he gave some." When you are given the opportunity to serve in ministry, do it as unto the Lord and the benefit and blessing it brings to others will be valued and applauded. In humility and grace, the one who is given the power and authority, along with having impeccable influence, resonates in the eyes of those who watch from far and near. The greatest example of power is demonstrated in the life of Christ. The heartbeat of a ministry that functions well is through the divine order and processes that are written in the Word of God. Obedience, reverence, and humility are paramount for a successful organization. Unity in the hearts of people makes all the difference on the impact and connection that takes place in a congregation. A house divided against itself cannot stand. Through prayer, communication, and honest dialogue, the growth and potential of a thriving congregation that has the right tools and resources is endless.
Additional Information:
eBook expires 2 years after activation

Interested in a physical copy of this book? Purchase HERE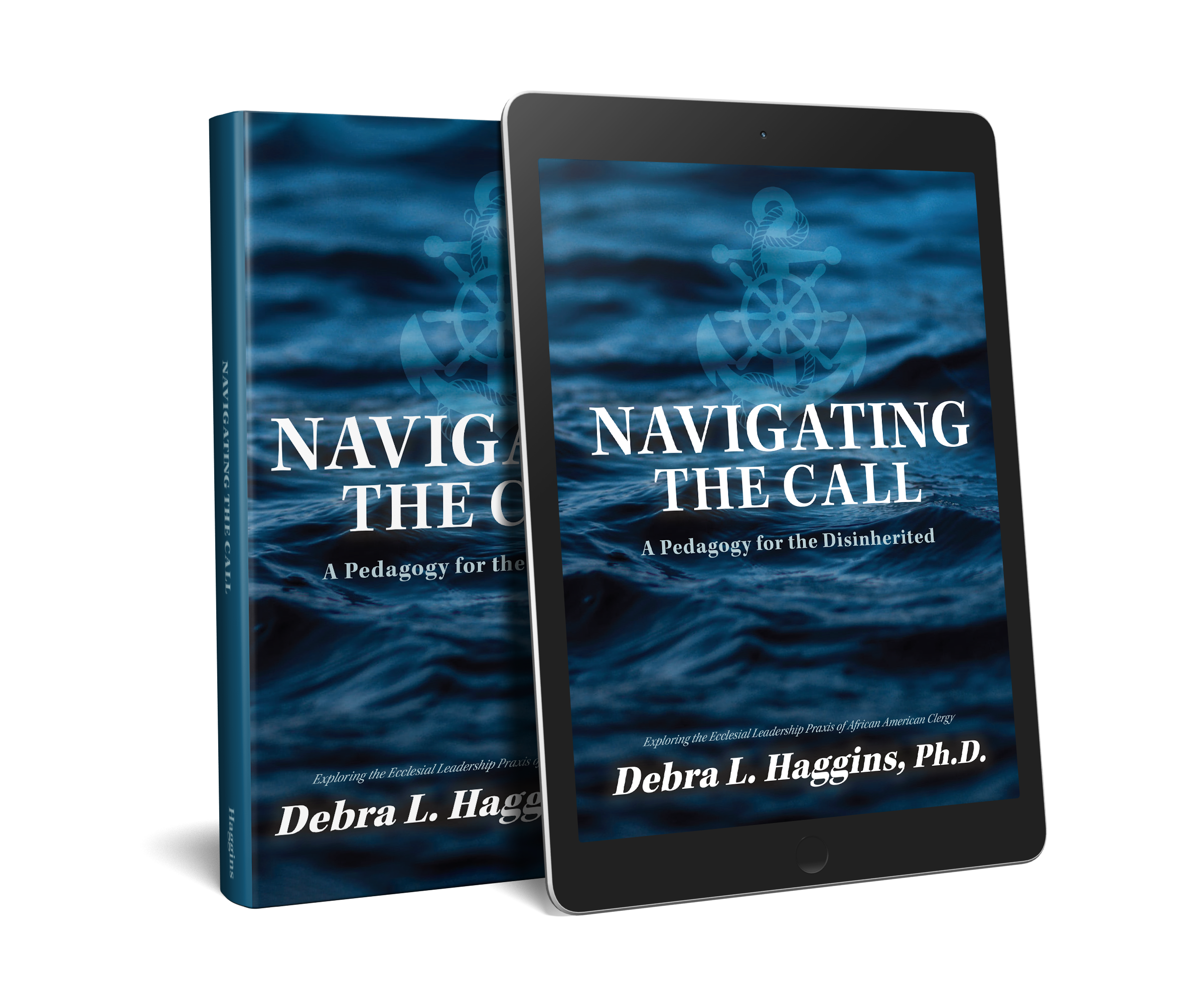 Navigating the Call
Cost: $20.00
Book Description:
Water was a significant instrument in the leadership life of Jesus Christ. He was baptized in water, turned water into wine, called disciples who made their living from the water, and performed the ultimate act of servant leadership by washing the feet of His disciples with water. Jesus calmed angry seas, offered Himself as the Living Water, and invited the spiritually dehydrated to drink the water He gives so that they will never be thirsty again. By the grace of God in Jesus Christ, we have a vision of what it looks like to have rivers of living waters flowing from within us. Even in the Book of Revelation as He pronounces, "It is done" and proclaims, "I am the Alpha and the Omega" Jesus extends this invitation: "'Come!' Let the one who is thirsty come, and the one who desires the water of life drink freely." Navigating the Call offers one such invitation to the Christian leader who is committed to the call of pastoral leadership.
The vocational praxis of African-American clergy involves deep inquiry and embodiment of the ministry and teachings of Jesus Christ. African-American pastoral leadership is foundationally contextual and inseparable from the social constructs of justice and marginalization which impact the way we learn, lead, and disseminate the Gospel message of faith, hope, healing, and the love of Christ to all who will receive it. Leadership by navigation offers the African-American pastor a fresh way to faithfully approach and contextually answer the Call. This book is an invitation to explore navigational leadership.

Additional Information:


Required reading for all 6 pathways
eBook expires 2 years after activation
Interested in a physical copy of the book? Purchase HERE
Frequently Asked Questions
What are the D'ART Collective Pathways?
The D'ART Collective Pathways are an exciting, innovative collection of 6 online courses, Pathways, designed to help Christians, pastors, and church leaders strengthen their ministries and impact their community and culture.
What is included in a Pathway?
Each of the 6 Pathways includes a four-week course with curated readings and an eBook (activated through VitalSource) with doctorate level research provided in easy to understand principles to help you develop a strong, thriving congregation, videos and podcasts answering deep questions from Christian thought leaders in the community, and exercises, quizzes, and group questions to push you to integrate your knowledge with your faith and take your ministry into your community.
What is the best way to participate in a Pathway?
D'ART Collective Pathways is designed to be done with a community of believers or local church. Each week, you are encouraged to meet with congregational leaders within your church as part of a Congregational Studies Innovation Learning Lab (C-SIL).
Where can I take Pathways?
Each Pathway is a 100% online course with readings, videos, podcasts, exercises, quizzes, and questions for group discussion.
In what order should I complete Pathways?
Pathways is a set of 6 consecutive courses designed to build upon one another and should be taken in order: Theology, Identity, Community, Process, Program, and Implementation.
How long does a Pathway take to complete?
One Pathway is four weeks.
What do I get when I finish all six Pathways?
Once all 6 Pathways are complete, you will receive a certificate marking your completion of the D'ART Collective Pathways for display.
What is included in my Pathway purchase?
When you purchase a single Pathway, you are given access to a four-week course and an eBook code (activated through VitalSource) for the book connected to the Pathway. The course will remain active for one year after purchase, and the eBook will be available for two years after activation on VitalSource.
How do I activate my eBook on VitalSource?
What do I get for the 6 Pathways bundle?
For 10% off the full price, you will receive all 6 Pathways along with codes for all 6 eBooks connected with each Pathway.
Which Pathway do I need the book Navigating the Call?
Where do I go if I need help?
Do you offer group pricing?